In New York, Google has announced quite a few new features in terms of hardware and software. In addition to smartphones Pixel 8 e Pixel 8 Pro e allo smartwatch Pixel 2the Mountain View giant has also revealed new features designed for users auricolari Bluetooth Pixel Buds Pro. They can now be pre-ordered on Amazon in the new Sky Blue and Creta Gray colours.
Google Pixel Buds Pro – Active Noise Canceling Wireless Earphones – Bluetooth Earphones – Sky Blue
Google Pixel Buds Pro: the news presented at the October event
Also according to the comments that appeared on social networks while the New York event was broadcast live on YouTube, there seems to be some confusion about the Pixel Buds Pro. No, Google did not introduce a new generation of its Bluetooth earphones, but "only" two additional colors and features that aim to improve the end user experience.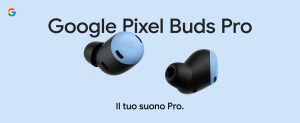 These features will be available in the coming weeks with a software update that users who purchased the earphones before today's keynote will also be able to download. The most important innovation is based on theartificial intelligence and it is the conversation tracking: AI recognizes when the user wearing the earphones starts a conversation and automatically pauses the media content being played and activates Transparency Mode. Once the conversation is over, everything goes back to the way it was before: the music track starts again and noise cancellation is activated again.
Another novelty is the supporto del Bluetooth Super Wide Band when paired with the new Pixel 8 and Pixel 8 Pro. This way the sound is fuller and more natural. The increased bandwidth also spans the function Clear Callingwhich reduces background noise during a call to improve voice quality.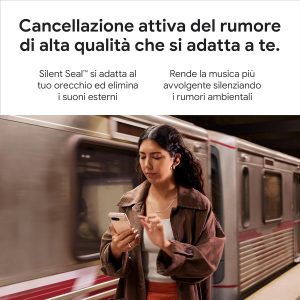 The innovations described above will be available starting from the next few weeks and will require a firmware update. On Amazon, as mentioned above, the new Sky Blue and Crete Gray colors are also available.
Preordina Google Pixel Buds Pro (Grigio) a 229€
This article contains affiliate links: purchases or orders made through these links will allow our site to receive a commission. Offers may undergo price changes after publication.